Interested in FREE tips and tricks on marketing, messaging and using words to make the world a better place? Do these three things:
1) Watch this short video on how to make the most of your 1, 2, 3 Marketing Tree.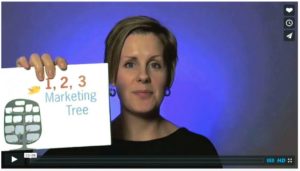 2) Sign-up for The Claxonette, our monthly e-newsletter.
3) Download the Marketing Game Plan a step-by-step guide that walks you through the why, what, and how of inspiring action and engagement in your organization by creating a Marketing Action Game Plan.