You think at
warp speed.
Is your communication keeping up?
Get bigger, better results. Faster.
Boost retention, happiness, and impact while saving time and money...one word at a time.
Upgrade your team's communication system to Communicate for Good. Claxon's proprietary protocol gets serious results by teaching everyone how to consistently communicate with clarity and confidence. It comes down to asking three simple questions:
WHAT results do I want or need?
WHO is my audience?
HOW can I most effectively communicate with them?
Ready to get results? Book a Discovery Call.
---
For a deeper dive, listen to the Communicate for Good podcast.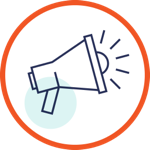 Greater Productivity
Teams that communicate successfully get more done, more joyfully.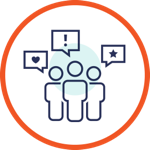 Increased Retention
Employees stay with employers who make them feel included and inspired.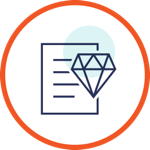 Bigger Bottom Line
Crystal clear communication gets rid of inefficiencies therefore boosting your bottom line.
Erica brings an exceptional mashup of skills. She communicates clearly, yet creatively, and is insightful and thoughtful, but quick and efficient. She is deeply committed to making an impact for her clients and in the world. Whether you are looking for a speaker or coach, she is a 'must see'.
- Nancy Long, 501 Commons
I hired Erica to coach us through a challenging mission, vision, and branding project. She challenged us to be creative and to think differently about how we positioned ourselves to multiple audiences.
- Neal Myrick, Tableau
Erica is thoughtful about the topic of communication, and approaches the work of teaching people to create effective positioning and messaging strategically, with the view of what should be accomplished with communication and not just what is said. On top of all that, she's a joy to work with!
- Lynn Hoffman, Intermountain 3D Inc.