W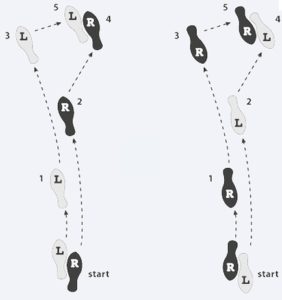 e chose to focus on the Marketing-Fundraising Tango this month because so many of our nonprofit friends and colleagues voiced confusion, frustration or consternation at how this works (or more accurately doesn't work) at their organizations. The amount of brow-furrowing over this is interesting to me since marketing and fundraising are simply different means to the very important end of engaging people with your cause.
Here's perhaps a different (and hopefully helpful) way of thinking about this. Rather than thinking of these two functions separately, think of them as points along a relationship continuum. On one end, you have marketing and the other fundraising. On the marketing end of the continuum, you focus on attracting new supporters to the organization by reaching out to groups of individuals (otherwise known as target audiences). These are largely one-to-many activities such as advertising, community events, and PR.
As you slide further toward the fundraising end of the continuum, the activities become more tailored to an individual, rather than a collection of individuals. They are personalized activities meant to deepen a supporter's relationship with your organization.
When you think of marketing and fundraising as a continuum, then you simply adjust your position to support your current goals and objectives. If you have had above-average attrition and need to attract new donors, you might settle on a spot closer to the marketing end of the continuum. If you have a solid donor base and want to increase the number of major donors you have, you'd likely slide over to the fundraising end.