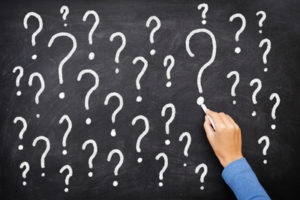 [This is the latest weekly post from our intern, Tessa. You can find all her posts here.] 
If you work for a 501(c)3 and you are not a private foundation, your nonprofit is deemed a public charity. By definition, that means you exist to serve the public. Yet, so often, you use language that is meaningless to people outside our organizations. It's called jargon, and we've advised against it in the past.
What you may not know, however, is that jargon takes another dangerous form: pretentious and/or vague language. What if I told you words you use daily, words like community, impact and partnership, might be alienating the very people you're trying to engage?
For example, say you tell someone that you are "serving the community". You know exactly what community you're serving. But an outsider would have no idea if you're talking about the immediate neighborhood, the city, the county, or perhaps even another location all together.
If you're unsure if you're using jargon, just step back and ask yourself if someone who is not familiar with your organization would know what you mean. If the answer is no, find a more specific word. You can also check out this nonprofit Jargon Finder.
Remember, public charity workers:
"The repetitive, habitual use of insider lingo undermines the inherently public nature of the issues under discussion." – Tony Proscio