We want anyone and everyone who is doing good to get noticed. We created these tools for that express purpose in mind. Thousands of organizations have successfully used every single one of these tools, so we know they work. We developed of our tools specifically with nonprofits in mind. Everyone from grad students in Chicago to Executive Directors in Portland to Development Managers in Arizona have used these tools. They're simple, straight-forward and they work. Download one of them or all of them, it's entirely up to you!
---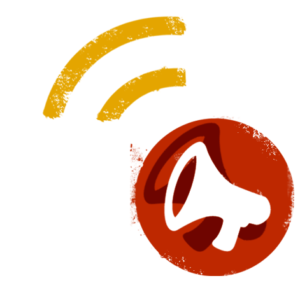 ---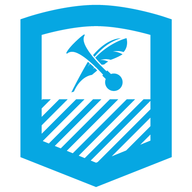 ---
Sign up below and we'll let you know when new copies are hot off the press. 
---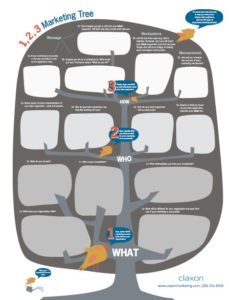 This poster-size tool asks you a series of questions that result in you having a laser-focused plan for your marketing. Why a poster with a very special coating? So glad you asked!
"We've been working through the 1, 2, 3 Marketing Tree. It provides exactly the roadmap I hoped for. I can't tell you how helpful it was to show my Executive Director the Movie Monday video & go right to your planning template: we were all swiftly on board and enthused. You've provided the clearest path we've found toward a more comprehensive communications plan. Thank you, thank you, thank you, for making your expertise so generously available to all of us." – Beth Amsbary, Church Council of Greater Seattle
---
TOOLKITS
---
Organizational Lexicon
This nifty tool will help your nonprofit create your very own lexicon. By doing this you up the odds that you'll use words that make you consistently stand out from the crowd. And standing out from the crowd is a good thing when it comes to marketing!
---
Personal Lexicon
In this day and age, a personal brand is important. The words you use are part of that brand. With this in mind, we adapted the Organizational Lexicon, so you could create a lexicon all your own!
---