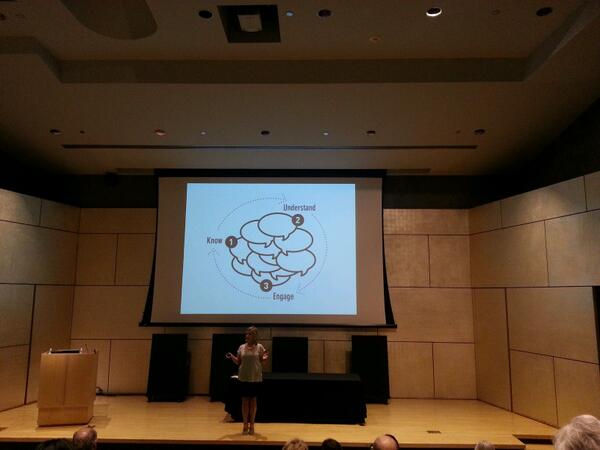 Earlier this week, I gave a keynote for the Alliance of Arizona's annual membership meeting. I got to talk about one of the my all-time favorite topics >> The Language of Impact: how words can make the world a better place.
We covered 7 rules of thumb when it comes to using language, and therefore words, to increase impact.
Get rigorous.
Focus on your verbs.
Ditch the robo-speak
Stop talking about yourself.
Stop talking so much.
Translate your taglines.
Simplify, simplify, simplify.
Some, but not all, of these are covered in some form or fashion in Pitchfalls: why bad pitches happen to good people, my pocket-size book about pitches.
I focus a lot on pitches because they force you to really pay attention to every single word you use. It's a useful exercise to see if you can say what you have to say in 10 words or less. It forces you to find the very best words and to prune out the superfluous ones.
Is this easy? No. Mark Twain said, "I would've written you a shorter story, but I didn't have the time."
Is it worth it? Yes.
Because the above Rules of Thumb take a little explaining in order to embrace, over the next few weeks, you'll see a follow-up post on each rule. In the meantime, experiment with saying whatever you have to say in 10 words or less. See what stays and what goes.
(If you know anyone else who might be interested in how to use words to make the world a better place, share/forward this post so they can get in on the action, okay? Thanks!)
A note on cats and dogs: At the beginning of my talk, I asked a series of questions so I could factor the audience's answers into my remarks. One of the questions was whether they were a cat person or a dog person. Someone asked me later how I used that information. (They were too polite to say it, but I think their real question was: do I really use that information or do I just ask it because it's kinda funny? Either question is totally legit.)
Here's the answer: I commonly ask the question at the beginning of a talk and, yes, I totally use what I learn. Acknowledging that this is a GROSS GENERALIZATION (and one with which some will take umbrage), here's how: I use it as a proxy for how extroverted/introverted a group is. I then use this to inform how much I will/can engage the group.
For this particular group, there were way more dog people than cat people in da house. I engaged the audience a whole lot. I called on people individually. I asked questions throughout, etc. If there had been way more cat people, I might not have engaged quite so much. At least not right away. I would've eased into it a bit more. Not because introverts aren't social–because they can be!–but they generally have a different learning style than extroverts. (See this wonderful graphic for more on introverts and extroverts.) This cat/dog approach is not an exact science and has its flaws, but it works pretty darn well.
So there you have it: 7 Rules of Thumb, plus some cats and dogs.
Disclaimer: The above paragraph should not be taken as judgement for or against introverts or extroverts, cat-lovers or dog-lovers or animal-lovers, in general. The world needs all the above, plus the animals they love.