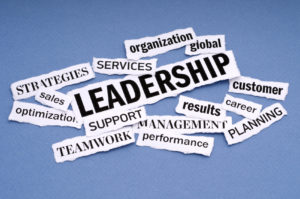 Newsflash: It's not the resident English major or wordsmith who should be minding your message. It's the leaders.
Minding your message is much about culture than it is words. This is where leaders come in.
To successfully use words to advance your mission, leaders have to create an organizational culture that values and prioritizes finding the words that will make you stand out from the crowd.
Easier said than done, you might say, and your to-do list is plenty long as it is. That's fair. Luckily, organizations that effectively use words to advance their mission have some common characteristics.
For starters, consider these five:
They gain internal alignment before going for external amplification: How can you effectively engage people externally if your house isn't in order? When you're internally in sync on your why and your what, the words fall into place.
They are crystal clear on who matters most to their mission: The 'general public' is never held up as a potential audience in the hope that if you cast a wide net, you'll catch at least a few fish. No! Instead, these organizations know exactly what types of people they need to connect with in order to be successful. In this way, they liberate everyone from distraction.
They are willing to fail: You're not going to hit it out of the park every time. You have to be willing to fail if you're serious about succeeding.
They embrace competition: There are a lot of organizations on a mission to make the world a better place. (This is a good thing!) By definition, this means there's competition. Organizations that embrace this speak both to what defines them AND what differentiates them. If you stop at what defines you, you're only half-way to finding the right words. You'll be lumped in with every other organization that shares your cause–education, environment, arts, homelessness, hunger. What makes you different from other organizations tackling this issue?
They tow the line: Once you've defined and differentiated your organization, you can find your words and create your messaging. But let's be clear: everyone is expected to say every word exactly the same. BOR-ing. Rather, pick 3-4 key words that you expect staff and board to use consistently. Give examples and let people personalize. And then make everyone stick to it–including yourself. Over time, those are the words that external stakeholders–donors, volunteers, supporters–will use, as well. This is how your organization will establish the mind share it needs to be successful.
Culture change is hard work, no doubt. But how cool would it be to lead an organization that knows exactly how to use words, language and messaging to get your good work noticed? Pretty darn cool.