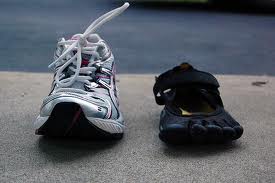 I've run off and on for, oh, 20 years or so. I've run a marathon (thanks to Team in Training) and multiple half marathons, including the Mercer Island Half Marathon earlier this year. I get up around 5:30am about three times a week to run anywhere from three to seven miles.
And yet I would never call myself a runner.
Every time I run, I see someone who I consider to be a true runner. Their feet barely hit the pavement, their arms swing effortlessly at their sides, there is a rush of wind as they pass me. Now those people are runners. Clearly.
This is a goofy mentality. It focuses on labels instead of product, effort, impact and achievement. It's a little bit of a bummer when it comes to me and running. It's a big, fat bummer when it comes to nonprofits and marketing.
When I do a training or a workshop, I will frequently start by saying, "You are all marketers." A small, but notable, shudder makes its way across the room. "Me. A marketer? No way. Egads." People shift in their seats and look visibly uncomfortable.
Most non profit professionals refuse to think of themselves as marketers. Why is this? If marketing is telling a story that inspires people to take action that will make the world a better place AND the way that story gets told is primarily via the actions of the people working for non profit organizations, then every single person who works for a non profit is a marketer.
Twitter, Facebook, e-newsletters, brochures, websites, taglines, elevator speeches. These are all tools we use to tell our story. But they are not the story itself. In and of themselves, they do not inspired action and engagement.
I may not wear Vibrams (the five-fingered, barefoot running shoes), but I'm still a runner. And you may not have 'marketing' in your title or your job description, but your enthusiasm for your mission makes you marketer anyway. You inspire people to action every day. Is that so bad?