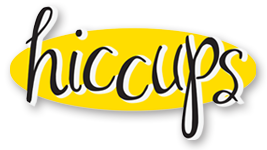 Last week, I got to help board members from three different organizations find their words. One of the biggest hiccups they faced was using jargon and/or acronyms. On the receiving end, these both sound like blah, blah, blah.
Staff bandy about some blah, blah, blah with the best of them. Don't get me wrong. But since board members don't talk about the organization as often as staff, they don't have as many opportunities to shake the habit.
If your board members are struggling to de-jargonify their personal pitches, teach them this trick: as soon as they hear themselves use jargon or an acronym, have them pause and say, "Here's what I mean by that…"
This allows them to keep some words and terms that are comfy to them (which is often important in order for them to let their passion shine through!) while making it understandable to those not as familiar with your mission and work.
Any other tips and tricks to help board members get over messaging hiccups?