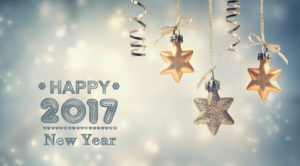 In 2014, I first joined Claxon as an eager intern. And last month, much to my delight, I rejoined the team to help non-profit rockstars improve their writing and communication skills.
During my time away from Claxon, I always tried to keep informed of what Erica and her awesome team of word nerds were talking about. Yet, I still missed some incredible advice. And if I missed it, then you may have too!
So, in honor of the fast-approaching New Year, I've compiled what I believe to be super valuable advice from the Claxon team. These blog posts, all published in 2016, will help you usher in the New Year right – with mad skills. The coolest part? Each post offers one easy-to-implement tip, so you can boost your communication competence right now.
Whether you're looking to increase donations, tell a better story, or simply do more good, these posts will get you well on your way to reaching those 2017 non-profit communication goals.
So, pour yourself another cup of hot chocolate, get cozy, and read up!
On behalf of all of us here at Claxon, I wish you a happy, knowledge-filled New Year!