[This is the latest weekly post from our intern, Tessa. You can find all her posts here.]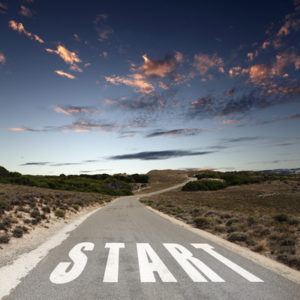 In the nonprofit world, this is a common scenario: Your small or new organization has an amazing mission that you want everyone to know about. However, you've never had a designated marketing person. A volunteer, intern or staff member offers to give it a go. But where do they start?
If this describes you or your organization, keep reading. These 5 things will help you focus your time and efforts to get the most out of your marketing.
Ask: What results do I want to see?
A lot of organizations think things like: We have to be on Facebook because everyone's on Facebook. Or, we have to send out a newsletter because we've always sent out a newsletter. These are not good reasons to do anything. You need to start by determining what you want to get out of your marketing efforts. It will be different for every type of organization. Is it to get more people in your city to recycle? Is it to bring new people through the doors of your community center? Maybe it's to get donations to help build a new facility. Whatever it is, determine your goal first. Only then can you determine how to get there. (For more on this and help getting started, download our Marketing 101 Toolkit.)
Create a good website.
I've seen this too many times: Organizations spend time and money building a presence on social media. And by doing this, they get people interested. Yay! So, said people visit the organization's website to learn more, find opportunities to help the cause, and/or use the service. But when they get there, they're disappointed. Information is either lacking or disorganized. They're not going to waste their time sifting through a hard-to-navigate website. So they click that little x in the corner of their browser window, and the opportunity is lost. Don't let this happen. Get your website in shape before you try any other sort of online presence. Trust me, it's worth the investment.
Find your words.
An important part of marketing is choosing the right words for your organization – words that are unique to you and aren't being overused by every other organization out there. We have a free do-it-yourself resource to help you find your words. We also created a whole series of blog posts dedicated to words that wow vs. words to avoid. Make your organization stand out. Don't use the words everyone else is using. Find the words that will do wonders for you.
Don't take on too much.
It's exciting once you've figured out potential ways to reach your audience. I bet you'll want to get started right away. But be careful not to start on a whole slew of things at once. Master one or two mediums before you branch out to more. And if you have limited time, it's better to do one or two really well, than to do four or five half-way.
Don't expect too much too soon.
Again, starting your marketing plan is exciting. And seeing results is even more exciting. So, it's easy to get disappointed if you don't see results right away. Many marketing methods, especially social media, take time to build. Obviously, you don't want to continue with something that's not working, but make sure you give it enough time to start working.